"The way you use your Time is the way you live your Life."
Paula Eder, Ph.D.
And don't forget to visit our blog!

The Time Finder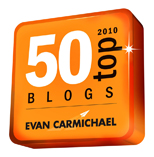 ---
Consider this …

The Times 2 Rule – Always plan for things taking more time than you think. Estimate how much time a project or task will take and double it!
Want more Tips like this?
Download our FREE Finding Time Boundary Template and receive, as an additional bonus, our FREE, Weekly TIME TIPS with PRACTICAL ACTION STEPS that will provide you with IMMEDIATE ways to enhance your time effectiveness.
All this information, plus a subscription to our FREE, Monthly, Award-Winning Finding Time E-Zine just for signing up today!

If you are already a subscriber to our E-zine, sign up below and we'll send you a link to our Free Finding Time Boundary Template. We'll immediately begin sending our FINDING TIME TIPS to your inbox, too!
Finding Time respects and protects your privacy. Under no circumstances will we distribute your email address to any third party. See privacy policy for more details.
What if you could find another
hour every day?
You Can!
Sign up below for our FREE Finding Time Boundary Template and discover that 24 hours really are enough!

And as a bonus you'll also receive our FREE, Weekly Finding Time Tips with Action Steps, and our Monthly, Award-Winning Finding Time E-Zine! (A $97 value!)

Under no circumstances will we distribute your email address to any third party.


Interested in more FINDING TIME TELECLASSES?

Here's your chance to PLAN AHEAD for other informative and life enhancing teleclasses with Paula Eder, Ph.D., the Time Finder Expert of Finding Time. Check back here for more details.


Why we offer Virtual Coaching Services.

At Finding Time, we believe in establishing long-term relationships with our time management clients. To achieve this, our core service offering revolves around ongoing virtual coaching and teleclasses.
Learn more now.

Create your own Personal Time Plan.

You are different from everyone else, right? So shouldn't your time management solution be as unique as you are? It will be when you partner with Finding Time. Get started now.